Change the Way You Think About Stories
In Discovering the Soul of Your Story, author Roger Rueff applies his unique perspective as a scientifically trained creative writer to tease out the potent secrets that lie at the core of great stories and transform them into groundbreaking principles that any writer can use to understand his or her story at its deepest level.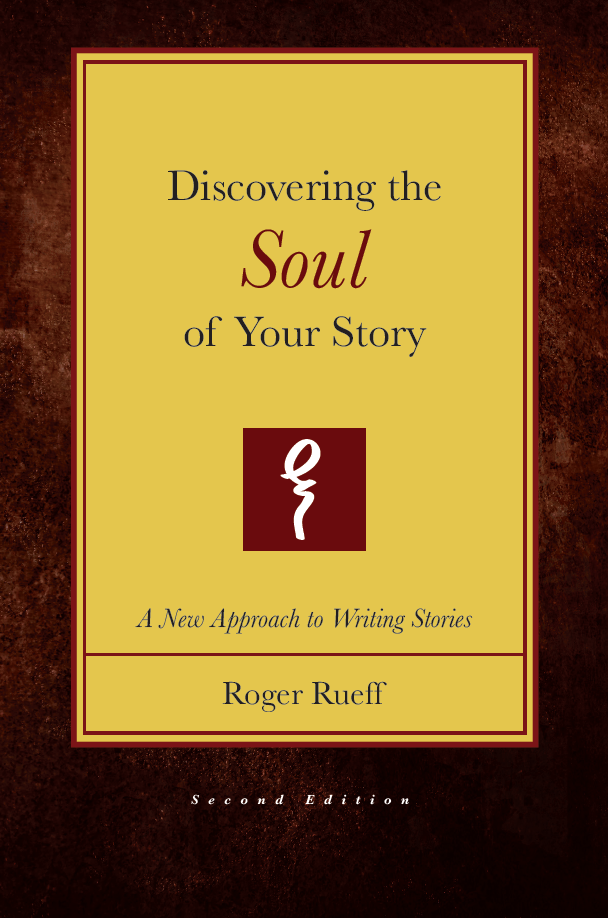 Those principles are presented in three parts:
Part One—The grok Approach
Derives a unique new approach to story development and shows how it reveals the truest course of any story
Part Two—Thematic Imprinting
Develops a universal thematic grammar and shows how to imprint and/or expose inherent story themes
Part Three—Meta-adaptation
Combines the grok approach and thematic imprinting into a powerful tool for generating stories from scratch
Through the generous use of step-by-step derivations, detailed explanations, and illustrative examples, the author weaves the parts together to create a tapestry of practical storytelling wisdom that applies to any story regardless of medium, type, form, or genre.
---
About the Author
Roger Rueff is an award-winning playwright and screenwriter whose works have been produced around the world and translated into seven languages. His best-known plays include So Many Words and Hospitality Suite, which he adapted to create the screenplay for The Big Kahuna, starring Kevin Spacey and Danny DeVito.
He served as the lead writer for the European Union Health Programme animated Web series Boys & Girls and is the author of Fifty Things I Want My Son to Know (Andrews-McMeel), a collection of poetic proverbs written for and dedicated to his son.
In addition to his writing achievements, Roger is a Ph.D. research engineer and the sole named inventor on two U.S. patents. It is this unique creative/technical background that has enabled him to create the fresh, innovative approach to story development that forms the basis of Discovering the Soul of Your Story and serves as the foundation of the Soul of Your Story Academy.
Roger lives in Chicago with his wife, Jennifer, and cruises the back roads on his Harley whenever he can.